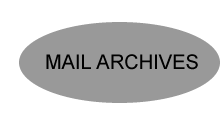 From: Dr Oleku Williams <drolekuwilliam@oleku.net>
Date: Aug 10, 2005 11:13 PM
Subject: GOOD DAY ,
DR OLEKU WILLIAMS
INTERNATIONAL TRUST BANK PLC .
ICON House, 6th Floor, Idejo Street
Victoria Island, Lagos, Nigeria
GOOD DAY ,

I am DR OLEKU WILLIAMS, Divisional Head with the INTERNATIONAL TRUST BANK PLC. I was the personal account manager to one late MR. JIM SOLATA , who till his death was a contractor with Impressario Nigeria Limited, Moenier Oil & Gas Consult and Nigerian Ports authority.On June 2002, MR. JIM SOLATA, his wife and their two children were involved in a car accident along Gwagwalada express road and all occupants of the vehicle unfortunately lost their lives. At the time of his death, JIM SOLATAhad a deposit of USD$18.4Million which was proceed of a contract work he just concluded with the NNPC. The payment was made with a bank cheque which I personally cleared.Unfortunately, till this moment no one has come as his relation for his deposit with us. My colleagues and I humbly request your attention to this matter so that we can present you as his next of kin or beneficiary to his deposit. It is not a very difficult thing to do. All we need is to change the name and particulars of his next of kin to yours in our computer database and we file in an application for the release of the fund through the Probate Office in your name.
It does not necessarilly mean that you must be here to conclude the deal, we may request that the money be sent to Europe or even the United States for payment. Please contact me as quickly as possible on We will talk about the sharing ratio as soon as you get in touch with me,providing your telephone number and other particulars of yourself. olekuwilliams1@sify.com\PLEASE MAKE SURE THAT YOU USE THE GIVEN EMAIL ADDRESS
olekuwilliams1@sify.com
Kind regards,
DR OLEKU WILLIAMS