Nigerian scam >> Features of "scam"
Features of Nigerian scam
The Internet has not only brought about the development in communications and commerce and all other facts of human endeavors,but it has also provided a platform for criminals to take advantage of unsuspecting members of the public using a faster and cheaper means of communicating to the targeted victim.
E-mail Scam :

scam email is mainly the sender requests help in facilitating the transfer of a large amount of money, generally in the form of an email and they offers a commission, usually in the range of several million dollars. Once the money is sent to the nigerianspam(scammers), they try to get more money with claims of continued problems with the transfer.

Advance fee :

An advance fee is a confidential trick used by the Nigerian scammers to either pay for some legal fees, transfer fees or bribe government or bank officials.
Bank scam :

The scam baiters requested bank details and personal documents of the victim. There are two main categories when it comes to bank fraud such as inside and outside bank fraud .But there are countless ways that the crime can occur.

Phone scam :

Telephone scam is the one of the most widely scam in the world. They target each and everyone to try to deceive people out of money. They may call a person and entail that they work for a company or they place ads to convince a people to call them.
Dating scam :

It allows members to establish online relationships. Frequently, these online friendships blossom into genuine long-term relationships. The people around the world have been sending funds to Internet fraudsters posing as would-be girlfriends or boyfriends.
New tricks of Nigerian Scammers :
Collecting names and email addresses- Leaving messages on obituary site guestbook's, contacting them with asking for money.
Hacking Face book accounts- sending messages to all listed friends claiming the account vendor is in trouble and requesting for cash to be wired for their rescue.
Offering to buy an Internet Domain name- Requesting you to visit their site, where you need to pay to have it esteemed.
Sending flattering messages to article and bloggers authors- By means of online and in print, an easy way to found a friendship which results in a cash-call attach to a tale of misery.
Using Microsoft Word documents as attachments- Contains details of the scam story, since they are not in the main body of the email.
Scam Awareness :
Don't share account information
Create secure password
Censored passwords aren't real
Don't sell accounts
Don't believe claims by means of other forms of e-mail
Don't exploit game helpers
Don't believe Premium rate numbers start with 090
More scammer's details :
Related Books :
Title: The Fraud Identification Handbook
Author: George B.Allen
Publication Date: May 01, 1998
Description: To teach individuals, students, investigators, law enforcement, businesses and other professionals as well as the persons in ongoing education curriculum to recognize the common fraud scheme.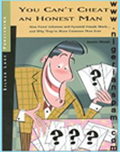 Title: You Can't Cheat an Honest Man
Author: James Walsh
Publication Date: Feb, 1998
Description: It describes why Ponzi schemes and frauds are blooming today. It also examines why over 100,000 Americans are suckered into the schemes every year. The main aim is to educate consumers and make them aware of how financial scams work.

Title: Corporate Fraud Handbook
Author: Joseph T.Wells
Publication Date: April 20, 2007
Description: It starts with an historical and research approach about scams like occupational fraud, asset misappropriation and corruption. Learn how to spot the "red flags" of fraud and how to develop and implement effective preventive measures.

Title: Forensic Investigate Accounting
Author: Professor D. Larry Crumbley, Professor Lester E. Heitger, and Professor G. Stevenson Smith
Publication Date: Oct, 2007
Description: It describes how an effective forensic accountant needs a solid understanding of accounting, investigative auditing techniques, criminology, and courtroom procedures. It brings an up to date with the latest cybercrime activity, the latest corruption schemes and explains how to find and stop them.