Scam Research
Mail Archives
Scam Books
Scam Term FAQ
Glossary
Anti Scam Tools
Scam Awareness Game
Scam Awareness Quiz
Nigerian Scam Checker Tools
Nigerian scam » Scam checker Tool
We have a range of scam/spam emails / websites / mobile numbers checking tools
Tools are completely free to use, regardless the number of queries
Check for all kind of Emails / websites Phone number that you suspect to be Scams. Dont fall a prey for false scams and lose money.

Available tools :
Spam / Scammer detail checker.
419 Spam / Scam email id checker.
Spam / Scam Website checker.
Scammer / Spammer Mobile Number checker.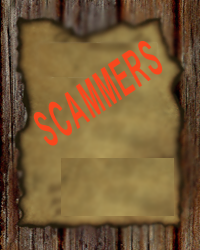 Let your users become aware of the scammers over the internet. Use our Scammer Gadget in your site to let people know that these people swindle money and time. We have a database of scammers / spammers collected from various government sites, who have been reported for various frauds.





This gadget / widget display the scammer name, scammer photo and scammer mail id. This widget can be used by all Anti Scam Websites or Anti scammers. If you support anti scams and frauds over the internet this widget will help you spread the awareness to people in internet world.
Spam/Scammer detail checker tool: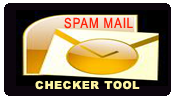 If you have receive an email from a person and if you are doubtful that this mail id and the person could be a spam / scam, you can use our Spam / Scammer detail checker free tool.

When you enter the scammer emailid, this scam email checker tool is used to display the scammer name, scammer email_id, scammer age, scammer city, scammer state, scammer country.
419 Spam/Scam email id checker tool: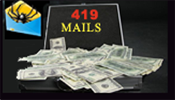 You can check whether an entered an emailid is spam or not by means of 419 email spam checker tool.

This might be a good spam filter and also a very effective tool to keep the spam emails out of your inbox. We have a database of scammers / spammers email list. Itís easy for us to scan thousands of emails each and every day. So, 419 spam/scam emails entered in our site will be scanned automatically.
Spam/Scam Website checker tool: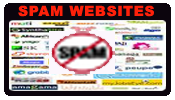 Spam website checker tool helps to check a given webpage / site url is spam or not.

Scammers often set up fake websites with very similar addresses. Here an easy way for you to check the fake site. So be wary and check whether the site you are visitin is spam or not. Before giving out any sensitive data like Credit card details or Payment details make sure you trust the sites.

Some of the sensitive data are:
Credit card details
Email passwords
Bank Account details
Scammer/Spammer Mobile Number checker tool: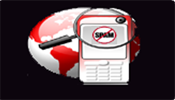 As similar to checking emails ids and URL, you may want to verify a Phone number at times that you might suspect to be a scam. Our Scam contact checker tool given a phone number, references our database and lists the spammer details if it is a spam.

Sometimes mobile phone spam is not just marketing but decisive acts attempting to swindle. Mobile phone spam/scam is spreading a lot via internet, as there are so many new area codes these days, people unknowingly return these calls. This highly valuable tool will come in handy.
Jeff Adams:
There's rumor running about Jeff Adams scam which can be certainly untrue. Jeff Adams is the type of great real estate guru who has trained plenty of real estate freaks and they also have come away with flying colors making super deals. Nevertheless you can have come across what is the news of Jeff Adams scam the industry false report.



Real estate scam baiting points

David lindahl scam says that every individual looking at a house on the market or trying to offer their house, there is a con specialist trying to attract them with incredible provides. Keep in mind, fraudsters only are available because there are individuals out there who keep on unknowingly strolling into their barriers.

By being intelligent and regularly on the search, you can prevent being tricked into creating a big error that can price you a lot of cash.

New Scam Reports

New Affinity Fraud

By, alley

New Banking Scams

By, maria

New Internet Scams

By, john

New Internet Scams

By, Scam Reporter

New email fraud

By, Scam Reporter
Visitors Voting

Vote for following anti-spam software.