Scam Research
Mail Archives
Scam Books
Scam Term FAQ
Glossary
Anti Scam Tools
Scam Awareness Game
Scam Awareness Quiz
Analysis Of A 419 Scam Letter
The analysis of a 419 scam letter, is done with a care, that every step used by the 419 scam should be noted clearly, and should finalize that this type of letter is avoidable and no profit in having reply or contact with them.Here, we produce a sample analysis of a 419 scam letter, and the methods to know how the spammers are planning to get the attraction among the victims, how to avoid in falling as prey to these letters.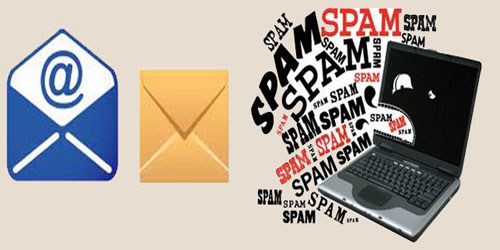 Scammer's Intention
Scammers are targeting the middle class, middle age, business and professional men who would never be as simply deceived by a lottery scam. Approximate put the losses from these "Nigerian Scam 419" operations at over $1 million "every single day" in the U.S. only. The multi-stage fraud starts when you receive a scam fax, e-mail or letter
Scammer's process for scam letters
You first receive a letter, fax or e-mail from scammers with subject or so-called "official" instead of a present or former foreign government or agency. The letter, while appearing clearly fake and even meaningless to most, is sadly growing in its effectiveness and reach.
You may receive letters on faxes or emails.
Many are addressed to "president" or "CEO," rather than a particular name.
The letters are subjected as "urgent" and "confidential."
The letters may contain spelling mistakes and grammatical errors which give you a intellect of intellectual advantage, sympathy, or word of origin.
U got mailed; it will have overseas, foreign stamps.
Written almost always in all capital letters suggestive of older teletypes even though presently e-mailed.
The dollar amounts to be transferred, regularly in the tens of millions of dollars, is also written out in text form. ie $50,365,000 USD
Subject used by the scammers to send letters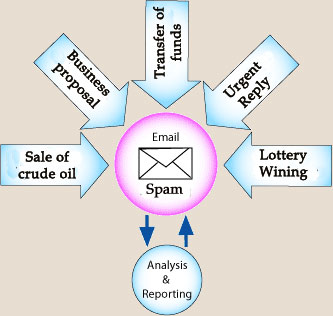 It is the awareness that no one would enter such a clearly suspicious relationship; however, many victims have been attracted into believing they can share in such premium profits and the scammers are getting more and more creative with their solicitation for assistance letters.
Business proposal for earn money without stuff
Transfer of funds from over demand contracts
Sale of crude oil at below market prices
Urgent Reply
Lottery Wining
Individuals are asked to give funds to face various fees and for personal identifiers such as Social Security numbers, bank account numbers, and other alike data. Once this information is received, the victims find that they have lost large sums of money.
How to respond when you received a letter or spam email
Please mail or fax the communication received and provide the following information:
Specify "Financial Loss-Contact me ASAP" or "No Financial Loss-For Your Database" accordingly for your situation
Add your contact information, including address and telephone or cell number.
MAIL TO: U.S. Secret Service, Financial Crimes Division
1000 Liberty Avenue Rm.1611,
Pittsburgh
PA 15222
Note: If you mail the letter, please attache the original letter.
Report con to the FBI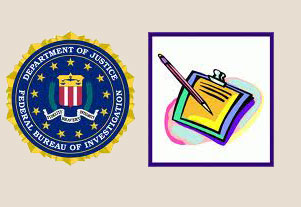 If you believe that you have been a victim of internet fraud you can file a complaint through the FBI Internet Crime Complaint Center at http://www.ic3.gov/complaint/default.aspx.
The Internet Crime Complaint Center (IC3) was established as a partnership between the Federal Bureau of Investigation (FBI) and the National White Collar Crime Center (NW3C) to serve as a means to receive Internet related criminal complaints.
Example scam letter's
Dec 11 - 2010 : Kavi Chandra
Dec 07 - 2010 : Sir.Frank Peterson
Dec 03 - 2010 : Rev.John Wright

Books Related To Nigerian Scam Mission
Title:The Spam Letters
Author: Jonathan Land
Tags:Spam Letters, mass junk emailings
Release Date: June 2004
Description:

The Spam Letters taunts, prods, and parodies the faceless salespeople in your inbox, giving you a chuckle at their expense. If you hate spam, you'll love The Spam Letters.

Title:Hello Junk Mail!
Author:Ted L. Nancy
Tags: Identity Theft, Credit Cards, Credit Repair, and Credit Reports
Release Date: November 1, 2008
Description:

Responding to a solicitation from a pest control company, Hamooli Kabobby requests that they eliminate his freeloading cousin, then tells the pest control company about his family problems of body odors and stinky backyards.

Title:Spam Wars: Our Last Best Chance to Defeat Spammers, Scammers & Hackers
Author: Danny Goodman
Tags: Spammers, scammers, and hackersperspective
Release Date:November 2004
Description:

Spammers, scammers, and hackers are destroying electronic mail. The email inbox that once excited you with messages from friends, family, and business prospects now causes outright dread and rage. With unsolicited and unwelcome email accounting for as much as 80% of the world's email traffic, it's time for all email users to act to turn the tide in this epic battle for their privacy and sanity.
Visitors Voting

Vote for following anti-spam software.