Scam Research
Mail Archives
Scam Books
Scam Term FAQ
Glossary
Anti Scam Tools
Scam Awareness Game
Scam Awareness Quiz
Spam/Scam Mobile Checker
Nigerian spam » Spam checker Tool » Spammer Contact checker
"Spam is not a technical problem. Spam is a social problem." - John Mozena
DEMO / INSTRUCTIONS
Enter the suspected mobile number seperated with hyphen and click check button


Your expected results will look like this: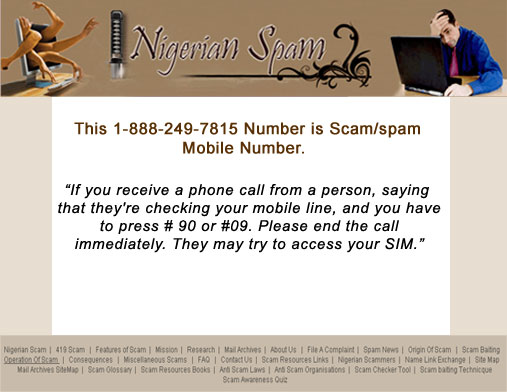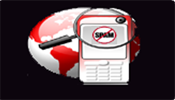 Our spam/scam Contact Checker Tool is 100% free to use. As similar to checking emails ids and URL, you may want to verify a Phone number at times that you might suspect to be a scam. Our Scam contact checker tool given a phone number, references our database and lists the spammer details if it is a spam.

Sometimes mobile phone spam is not just marketing but decisive acts attempting to swindle. Mobile phone spam/scam is spreading a lot via internet, as there are so many new area codes these days, people unknowingly return these calls. This highly valuable tool will come in handy.
If you like this spam/scam mobile checker tool. Copy the below code and paste in your site. So that you can identify the list of spam/scam Phone number.
New Scam Reports

New Affinity Fraud

By, alley

New Banking Scams

By, maria

New Internet Scams

By, john

New Internet Scams

By, Scam Reporter

New email fraud

By, Scam Reporter
Visitors Voting

Vote for following anti-spam software.